TOPIC: Skadi Frei-Seifert
Skadi Frei-Seifert
3 years, 7 months ago
#87303
Administrator
The Last Defender of Camelot
Posts: 7270
Now there's something you don't see everyday. ~ Deep Rising (1998)
I like a good story well told.
That is the reason I am sometimes forced to tell them myself.
Mark Twain / Samuel L. Clemens (1907)
Red Eye Radio Show:
www.redeyeradioshow.com/
Re: Skadi Frei-Seifert
3 years, 7 months ago
#87304
Platinum Boarder
Man of Science
Posts: 5501
When I hear women expressing a fear of weight lifting, what I am really hearing is a fear of being powerful. The social ideal tells women to be hungry, manageable, childlike, not demanding space. -- Krista Scott-Dixon, aka Mistress Krista.
Re: Skadi Frei-Seifert
3 years, 7 months ago
#87305
Platinum Boarder
Black and Blue Blazer
Posts: 3342
&quot;The only way we can evolve, is to make sure all the trash dies first. So then the rest of us can have all the fun.&quot;<br />- Serena<br /><br />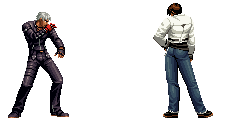 Re: Skadi Frei-Seifert
3 years, 7 months ago
#87306
Administrator
The Last Defender of Camelot
Posts: 7270
Now there's something you don't see everyday. ~ Deep Rising (1998)
I like a good story well told.
That is the reason I am sometimes forced to tell them myself.
Mark Twain / Samuel L. Clemens (1907)
Red Eye Radio Show:
www.redeyeradioshow.com/
Skadi Frei
3 years, 5 months ago
#88613
Administrator
The Last Defender of Camelot
Posts: 7270
Now there's something you don't see everyday. ~ Deep Rising (1998)
I like a good story well told.
That is the reason I am sometimes forced to tell them myself.
Mark Twain / Samuel L. Clemens (1907)
Red Eye Radio Show:
www.redeyeradioshow.com/
Re: Skadi Frei
3 years, 5 months ago
#88614
Expert Boarder
Posts: 927
Re: Skadi Frei
3 years, 5 months ago
#88615
Administrator
The Last Defender of Camelot
Posts: 7270
Now there's something you don't see everyday. ~ Deep Rising (1998)
I like a good story well told.
That is the reason I am sometimes forced to tell them myself.
Mark Twain / Samuel L. Clemens (1907)
Red Eye Radio Show:
www.redeyeradioshow.com/
Re: Skadi Frei
3 years, 5 months ago
#88616
Senior Boarder
Posts: 315
Re: Skadi Frei
3 years, 5 months ago
#88617
Expert Boarder
An Everyday amazon lover
Posts: 853
Re: Skadi Frei
3 years, 5 months ago
#88618
Gold Boarder
I'll be marching around in gold pants in no time!
Posts: 1296
Re: Skadi Frei
3 years, 5 months ago
#88619
Administrator
The Last Defender of Camelot
Posts: 7270
Now there's something you don't see everyday. ~ Deep Rising (1998)
I like a good story well told.
That is the reason I am sometimes forced to tell them myself.
Mark Twain / Samuel L. Clemens (1907)
Red Eye Radio Show:
www.redeyeradioshow.com/
Re: Skadi Frei
3 years, 5 months ago
#88620
Expert Boarder
Posts: 927